In this day and age, every company is a technology company. For most, IT keeps the business running; for some, it's an income stream in itself.
Whichever category your business falls into, you rely on fully functioning, secure IT systems. From small office setups to large enterprises, reliability and security are crucial to minimising downtime. Equally, suitable software choices and a robust system architecture help maximise productivity.
You need the backup and support of an expert, available team of engineers and consultants for all this. Imagetext has served businesses of all sizes for more than 30 years and has built a reputation for outstanding advice, customer service and support.
We take the stress out of business IT for you - with controlled costs, better security, fewer problems and higher productivity. In other words, all the ingredients you need to grow your business successfully.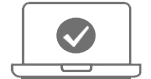 Managed IT Services
Managed IT Services
With a proactive approach to systems maintenance and an eye on the future, Imagetext is your ideal outsourced IT support team.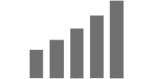 Apple Professional Services
Apple Professional Services
As members of the Apple Consultants Network, we're able to give you the best advice on Apple business products.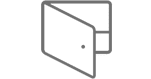 Employee Choice Programs
Employee Choice Programs
Let your employees choose the Apple devices and apps they want to use - and reap the benefits of greater job satisfaction, engagement and performance.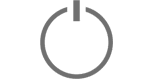 Device Deployment & Management
Device Deployment & Management
Enable efficient device deployment and support with state-of-the-art tools that minimise downtime.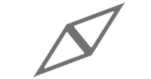 Apple/Windows Integration
Apple/Windows Integration
Gone are the days of all-Mac or all-PC offices. Find out how we can help you integrate Apple and Windows products in one network.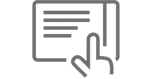 Software Licensing Management
Software Licensing Management
Leave the hassle of managing licensing and renewals to Imagetext.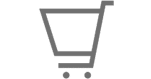 Procurement
Procurement
We can procure the best equipment for your requirements.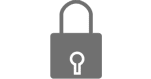 Cyber Security
Cyber Security
Prevent unauthorised access to your important data with a multi-faceted defence.
Network Solutions
Network Solutions
Your computer network is the backbone of your organisation, whether it's a cabled affair in your office, wireless, or in the cloud. It's essential to ensure it's set up efficiently and securely.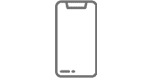 Communications/VoIP
Communications/VoIP
Don't lose customers because of an outdated office phone system. Talk to us about implementing a feature-rich VoIP or cloud-based solution.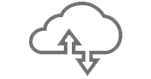 Cloud Solutions
Cloud Solutions
The cloud offers benefits to many businesses in terms of lower costs and work-from-anywhere capabilities. Find out if it's right for you.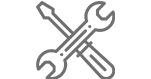 Apple Authorised Repairs
Apple Authorised Repairs
All Apple products serviced, using genuine Apple parts.

Mac Does That
Mac Does That
Getting you the right start to your new Mac
How Imagetext can help your business gain a competitive edge
Increasingly, technology has become integral to the success of almost every business, large or small. And for many businesses, the coronavirus pandemic has changed how technology is used in the workplace. This relatively rapid change has highlighted the need for both business agility and the support of an expert IT team.
Imagetext is an Apple certified cross-platform integrator that can manage and support Apple and PC users alike within your business network. Whether all in one office or, more commonly, spread across multiple locations - including working from home and mobile working - we help your employees connect and work securely.
SMEs find our blueprint for remote working keeps costs down while leveraging the power of world-class tech to continue to compete and succeed in their market. Enterprise businesses certainly value the ability to allow staff to choose their preferred platform - Apple being a regular request. Integrating these seamlessly and securely with their network is an opportunity not to be missed.
Whatever your business, Imagetext can help you gain a competitive edge. Through strategic planning; deployment of world-class technology; optimised solutions to reduce IT running costs and maximise productivity; proactive management of network security and maintenance; and access to a large, experienced IT support team. Finally, but importantly, we approach each customer relationship as a long term partnership to help you grow your business.
I enjoy the benefit of having a "very knowledgeable IT support team" on call when we need it. I have found Imagetext have lower overall IT support costs, and in urgent situations, they have a fast response. Jobs are done well and done on time by experienced and friendly staff. "I've been very happy with their support and service."
Garry Little
Managing Director
"Imagetext are the Apple specialists with good staff and support provided by a very experienced team. We really like our account manager and "I am more relaxed about IT" issues knowing we have a very knowledgeable team on call when I need it with remote access to fix issues.
Tim Cunningham
CFO
"What I really like about Imagetext, is their excellent understanding of our unusual network communication requirements. They have a good relationship with our software developers and offer a quick response when we have issues. Imagetext is one of a handful of Mac Network support companies and has great knowledge of our Mac IT systems. A helpful benefit is how "Imagetext have the ability to guide, teach and support our team," through telephone support, onsite visit training. I recommend the services of Imagetext because they offer a wide range of services including IT service and support, Strategic IT planning, Windows and Mac Integration, IT Auditing, Project Managing, Apple Servicing, Mac Rentals, and more. It's very convenient to be able to get so many things done by one firm."
Richard Coleman
Refinery Manager
I recommend the services of Imagetext to other organizations because they are "stress eliminators". I like the way they respond quickly especially in urgent situations. You give them a job to do and you know it will be done well and done on time. By using Imagetext my productivity has improved because " I can now concentrate on my business issues rather than technology issues." A great benefit of using Imagetext is when I am short of IT experts I can call on Imagetext to fill the gaps. I like how Imagetext has a lot of IT resources. They have "excellent Apple skills with great account management." They offer a friendly, helpful, and professional service and are very knowledgeable.
Stuart Gilbert
IT Manager
"At last, someone else to deal with our technical issues. We finally have a properly configured network + email for the first time in 10 years and " I don't have to write off half my Monday on IT." A real benefit is that I am less concerned with things going wrong, it is good to know someone is keeping an eye on stuff. Imagetext are surprisingly easy to deal with and understand our industry."
Mathew Masters
Managing Director
"A key benefit is that as an organization, we have no need to retain skilled IT staff. I am more relaxed about IT issues as I have a very experienced team to call on when I need it; which has seen my productivity improve as I can focus more on business issues. I really like the fact they are available outside normal business hours, have a "quick response in urgent situations" and have the knowledge of the latest trends and technology. I am happy to recommend Imagetext as they are friendly and knowledgeable, offer a range of services with IT services and planning. Mac and Windows platform integration and project management. They keep track of all problems raised and ensure it all gets resolved."
John Cullen
Finance & Systems Manager
© Copyright 2023. All rights reserved