Look after the future: enable the best learning environment with smart digitalisation.
Over the last few years, online learning has become a key component of curriculum delivery. However, as schools integrate digital learning, security, administration and network demands increase significantly.
At Imagetext, we understand you want to keep the teaching first class and the cost under control. So whether you need expert advice, a comprehensive SLA for outsourced IT support and management, or deployment for your BYOD programme, we've got your back.
By empowering your teachers with robust, easy-to-use technology, mobile device deployment, lower print volumes and network security, we have all your IT needs covered.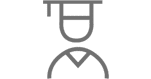 Apple Education Solutions
Apple Education Solutions
Systems to enable simple device deployment and authentication, access to Apple services, downloading apps and books, and much more.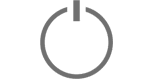 Device Deployment & Management
Device Deployment & Management
Deploying, managing and securing mobile and other devices is painless with zero touch deployment tools.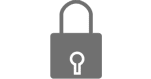 Cyber Security
Cyber Security
End-to-end security for your wireless and network infrastructure enables a safer environment for your school.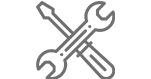 Apple Authorised Repairs
Apple Authorised Repairs
Your Apple product will receive the very best in service and support for both warranty and non-warranty repairs.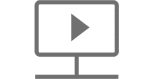 BYOD
BYOD
Bring Your Own Device (BYOD) is a great way for schools to keep costs down while still enabling digital learning.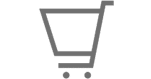 Procurement
Procurement
Education pricing on products and services is available through Apple's Education Reseller Program.
How Imagetext can help transform your teaching environment
Digitalisation has been happening in the classroom for some years as teachers embraced the opportunities afforded by technology. However, with the increase in the number of connected devices, this becomes increasingly challenging to manage. For many schools, there has been rapid network expansion to the size of a large enterprise. All the attendant maintenance and security risks involved can be frightening. Added to this, the coronavirus pandemic has further changed how technology is used in education, with the need to provide learning at home.
Imagetext is an IT support company with over 30 years of experience working with schools and businesses of all sizes. We are an Apple certified cross-platform integrator that can manage both Apple and Microsoft platforms for schools. Our multi-platform, network and security expertise gives your school community more choice and means your staff and students can connect securely at school or continue learning at home.
Through strategic planning, we can help you reduce IT running costs and downtime; deploy and manage large numbers of devices simply and securely, and leverage the power of world-class collaboration technology. At the same time, your staff have access to a large, experienced IT team and the option to use their preferred platform. This, in turn, will help you attract the best educators and enable the best learning environment for your students.
I enjoy the benefit of having a "very knowledgeable IT support team" on call when we need it. I have found Imagetext have lower overall IT support costs, and in urgent situations, they have a fast response. Jobs are done well and done on time by experienced and friendly staff. "I've been very happy with their support and service."
Garry Little
Managing Director
"Imagetext are the Apple specialists with good staff and support provided by a very experienced team. We really like our account manager and "I am more relaxed about IT" issues knowing we have a very knowledgeable team on call when I need it with remote access to fix issues.
Tim Cunningham
CFO
"What I really like about Imagetext, is their excellent understanding of our unusual network communication requirements. They have a good relationship with our software developers and offer a quick response when we have issues. Imagetext is one of a handful of Mac Network support companies and has great knowledge of our Mac IT systems. A helpful benefit is how "Imagetext have the ability to guide, teach and support our team," through telephone support, onsite visit training. I recommend the services of Imagetext because they offer a wide range of services including IT service and support, Strategic IT planning, Windows and Mac Integration, IT Auditing, Project Managing, Apple Servicing, Mac Rentals, and more. It's very convenient to be able to get so many things done by one firm."
Richard Coleman
Refinery Manager
I recommend the services of Imagetext to other organizations because they are "stress eliminators". I like the way they respond quickly especially in urgent situations. You give them a job to do and you know it will be done well and done on time. By using Imagetext my productivity has improved because " I can now concentrate on my business issues rather than technology issues." A great benefit of using Imagetext is when I am short of IT experts I can call on Imagetext to fill the gaps. I like how Imagetext has a lot of IT resources. They have "excellent Apple skills with great account management." They offer a friendly, helpful, and professional service and are very knowledgeable.
Stuart Gilbert
IT Manager
"At last, someone else to deal with our technical issues. We finally have a properly configured network + email for the first time in 10 years and " I don't have to write off half my Monday on IT." A real benefit is that I am less concerned with things going wrong, it is good to know someone is keeping an eye on stuff. Imagetext are surprisingly easy to deal with and understand our industry."
Mathew Masters
Managing Director
"A key benefit is that as an organization, we have no need to retain skilled IT staff. I am more relaxed about IT issues as I have a very experienced team to call on when I need it; which has seen my productivity improve as I can focus more on business issues. I really like the fact they are available outside normal business hours, have a "quick response in urgent situations" and have the knowledge of the latest trends and technology. I am happy to recommend Imagetext as they are friendly and knowledgeable, offer a range of services with IT services and planning. Mac and Windows platform integration and project management. They keep track of all problems raised and ensure it all gets resolved."
John Cullen
Finance & Systems Manager
ImageText IT Specialists are fabulous to work with.  Listening to our needs, they are responsive and dynamic in supporting our cluster for both the Windows and Mac environment.  We have trust in their services as they are seamless, prompt, and thorough to our requirements within an education setting.
Ngā Manu Āwhina
RTLB
© Copyright 2023. All rights reserved