Fed up with the cycle of capital expenditure and depreciation on your IT systems? Or need extra units for contractors or a trade show?
Lower your costs and keep your technology up to date with Apple rental and leasing options from Imagetext.
Our rental machines are ideal for short term needs such as trade shows, temporary staff, or to use while your own unit is being repaired. The rental units are clean and customised to your needs; and being opex, not capex, this option is tax deductable.
Leasing equipment is more appropriate for the longer term. You get regular renewal of your technology, as well as healthier cashflow helped by low finance rates.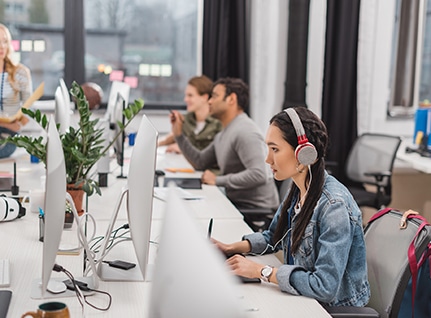 Chow:Hill – Culture and customer obsession the common factors Chow:Hill is a specialist architecture team who design with purpose, shape possibilities and turn vision into reality, with more than 70 staff across offices in Auckland, Hamilton and Christchurch. In 2017 the partners decided to rationalise their technology infrastructure and end user environments, both to reflect…
Squirrel streamlines device management and improves the user experience with Jamf With headquarters in Auckland, New Zealand, Squirrel is a quirky brand and trusted mortgage company who's written over $8 billion in home loans and $100 million in peer-to-peer loans – helping out a lot of Kiwis in the process. They've been in business for…
© Copyright 2023. All rights reserved