Adobe creative and document solutions have long set the standard for professionals. Imagetext helps your business get the most from these tools
Since 1982, Adobe has offered innovative digital solutions designed for businesses and consumers. With Acrobat for PDF reading, editing and management, Photoshop for image processing and editing and Premiere for video production and editing, Adobe has long set the standard for digital tools.
Imagetext Integrated Solutions has been a trusted partner for New Zealand businesses for over 30 years, and as an Adobe Gold Partner, we have the experience and expertise to help modern organisations with their creative and document workflow processes. Whether you need just a selection of Adobe's excellent apps or access to the entire suite of software, Imagetext can advise you on a tailored solution to suit your requirements, as well as manage all of your licensing concerns.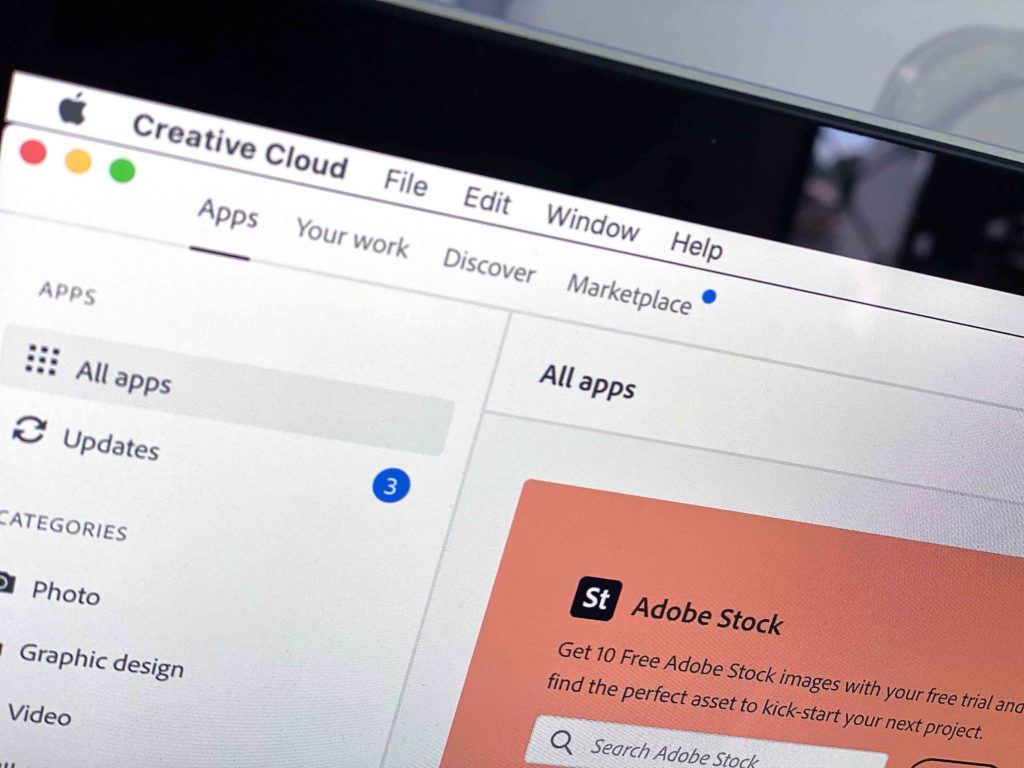 Adobe Document Cloud
Paperwork has long been the lifeblood upon which businesses operate – for communications, strategising, reporting and marketing. As we have moved into the digital era, paperwork has evolved with fewer physical materials but no less documentation.
Adobe's Document Cloud is the world's premiere digital workflow solution. The Acrobat DC PDF solution allows users to convert, send, and manage documents on any device, while Adobe Sign's digital signature process removes the final roadblock to a complete e-documentation system.
See the total economic impact of Adobe Acrobat Sign here.
Adobe Creative Cloud
The go-to solution for creative professionals the world over, Adobe Creative Cloud offers a full suite of image processing and compositing, video production and editing, vector graphics and illustration and page design and layout tools.
The array of high-performance desktop apps – Photoshop, Illustrator, InDesign, Lightroom, Premiere Pro and Experience Design – are supported by intuitive mobile apps for professionals on the go. With Adobe Stock offering millions of images, video clips and graphics, businesses have access to a vast library of inspirational materials, while Adobe Behance gives creatives a platform to share their work with the world.
Access a white paper for Metaverse and immersive experiences here.
Adobe for businesses
While a popular choice for individuals, Adobe's Creative Cloud for teams (CCT) gives enterprises control over the use of the solutions across the business. CCT provides an easy-to-use dashboard view of active users and plans, and intuitive scalability makes it simple for organisations to add or reassign licenses anytime.
Collaboration between users is optimised with custom-built Creative Cloud Libraries, increasing the efficiency of your team. Rather than placing the management of licenses in the hands of individual employees, Adobe CCT improves security by providing designated admin staff with the tools to maintain version control and manage any changes.

Simplifying the licensing process
In our experience, one of the biggest challenges for businesses with Adobe Document Cloud and Creative Cloud is navigating the licensing process. Juggling scalability, expirations of licenses and managing access and collaboration for teams can involve a significant amount of work, and interruptions can be detrimental for organisations under pressure to deliver.
There are several options for businesses looking to license products from Adobe and Imagetext have the expertise to optimise these choices for your organisations requirements.
Adobe cloud services with Imagetext
Imagetext Integrated Solutions is an Adobe Gold Partner, with decades of experience managing Adobe licensing and consulting on cloud services and document workflows. Our team has extensive expertise with the intricacies of Adobe's various agreements – often one of the biggest headaches for CIOs and IT managers – and can advise your business on the right solution.
Imagetext's IT planning, integration and support has been recognised as the best New Zealand has to offer. Get in touch with our team today for further details about Adobe Creative Cloud and Document Cloud.
© Copyright 2023. All rights reserved