The world has been changing towards gaining a better work/life balance for some time. Now working from home is easier than ever.
Successfully working from home depends in part on your personality. Are you disciplined, organised and focused enough to avoid being distracted? Can you work things out for yourself? Do you welcome the opportunity to connect with your family while still giving quality service to your employer?
Whatever the answers to these questions, you won't get far unless you're set up to work efficiently. You'll need reliable systems, a secure connection to your office network, collaboration tools and more. Many of these technologies have matured considerably in the last few years.
Imagetext's expertise and comprehensive IT support services will help you set yourself up to work seamlessly and productively from home. As for your personality? That part's up to you.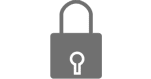 Cyber Security
Cyber Security
Connect to your office network securely with Imagetext's multi-layer approach to systems and data protection.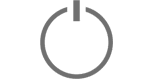 Device Deployment & Management
Device Deployment & Management
Easily set up and manage remote working devices with zero touch deployment and management tools.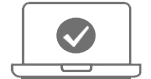 Managed IT Services
Managed IT Services
Your staff can work productively from home with the right tools and proactive management of your wider network.
How Imagetext can help you create a better home technology experience
Nowadays, connected technology is almost essential for home study and entertainment. Yes, you can open a book, but when your mobile phone, smart tv, laptop, PC, tablet - let's face it, even your fridge - are connected to the Internet, you have at your fingertips a vast amount of information and potential for enjoyment. And now schools and businesses are increasing the requirement for home working; someone in the household has to become the Home IT Manager and provide the IT support. So how confident are you that your home setup is as simple, reliable and secure as possible whilst still being able to access the applications you need for home working or studying?
Imagetext is an Apple and Microsoft certified IT support company with over 30 years of experience. We've been helping people work from home for years and have created solutions specifically to help families manage home IT using world-class technologies. Our @HomeIT solutions keep you safe, secure and connected so that you can study and work with tech at home reliably and productively.
I enjoy the benefit of having a "very knowledgeable IT support team" on call when we need it. I have found Imagetext have lower overall IT support costs, and in urgent situations, they have a fast response. Jobs are done well and done on time by experienced and friendly staff. "I've been very happy with their support and service."
Garry Little
Managing Director
"Imagetext are the Apple specialists with good staff and support provided by a very experienced team. We really like our account manager and "I am more relaxed about IT" issues knowing we have a very knowledgeable team on call when I need it with remote access to fix issues.
Tim Cunningham
CFO
"What I really like about Imagetext, is their excellent understanding of our unusual network communication requirements. They have a good relationship with our software developers and offer a quick response when we have issues. Imagetext is one of a handful of Mac Network support companies and has great knowledge of our Mac IT systems. A helpful benefit is how "Imagetext have the ability to guide, teach and support our team," through telephone support, onsite visit training. I recommend the services of Imagetext because they offer a wide range of services including IT service and support, Strategic IT planning, Windows and Mac Integration, IT Auditing, Project Managing, Apple Servicing, Mac Rentals, and more. It's very convenient to be able to get so many things done by one firm."
Richard Coleman
Refinery Manager
I recommend the services of Imagetext to other organizations because they are "stress eliminators". I like the way they respond quickly especially in urgent situations. You give them a job to do and you know it will be done well and done on time. By using Imagetext my productivity has improved because " I can now concentrate on my business issues rather than technology issues." A great benefit of using Imagetext is when I am short of IT experts I can call on Imagetext to fill the gaps. I like how Imagetext has a lot of IT resources. They have "excellent Apple skills with great account management." They offer a friendly, helpful, and professional service and are very knowledgeable.
Stuart Gilbert
IT Manager
"At last, someone else to deal with our technical issues. We finally have a properly configured network + email for the first time in 10 years and " I don't have to write off half my Monday on IT." A real benefit is that I am less concerned with things going wrong, it is good to know someone is keeping an eye on stuff. Imagetext are surprisingly easy to deal with and understand our industry."
Mathew Masters
Managing Director
"A key benefit is that as an organization, we have no need to retain skilled IT staff. I am more relaxed about IT issues as I have a very experienced team to call on when I need it; which has seen my productivity improve as I can focus more on business issues. I really like the fact they are available outside normal business hours, have a "quick response in urgent situations" and have the knowledge of the latest trends and technology. I am happy to recommend Imagetext as they are friendly and knowledgeable, offer a range of services with IT services and planning. Mac and Windows platform integration and project management. They keep track of all problems raised and ensure it all gets resolved."
John Cullen
Finance & Systems Manager
© Copyright 2023. All rights reserved