Are you struggling to get good, professional advice on Apple business products?
Businesses already using Apple products know that they incur low maintenance costs. And employees love them because of their ease of use. Traditionally focused on consumers, Apple moved into the business space in the last decade, partnering with tech giants such as IBM and Cisco to create a raft of robust, business-oriented devices and apps. If you haven't considered Apple for your business in the past, now might be the time to take the leap.
Focusing on core business value delivers bottom-line results As a general rule, you would not expect the marketing department to drive the information technology strategy of a company, so back in 2001 when Simx Ltd bought two Apple Mac computers for in-house design, nobody expected that decision would eventually change the company's entire strategic approach…
Premium service provides loyalty at its best Retail, whether it's fashion, food, or anything in between, is an unforgiving business and when you are providing a loyalty program to retailers, you can't afford to ever have a bad hair day. As such, reliable systems and outstanding support 24/7 are the bare minimum required to underpin…
What's best for your business? With decades of experience in IT support and as members of the Apple Consultants Network, we can help you decide which direction to take.
Apple offers a range of business solutions: hardware devices with security built-in; zero touch deployment tools; business apps and software; and robust collaboration tools. We're also able to advise you on Apple's volume purchase program and business support program.
Whether you go all-Mac, dual-boot, virtualisation, hybrid, mobile deployment, BYOD, cloud solutions, or a combination of these, we can guide you to make the best choices for your business systems.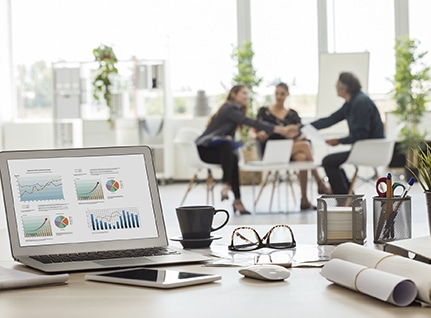 © Copyright 2021. All rights reserved