Is your software licencing complex and time consuming? Finding it hard to keep on top of renewal deadlines?
We have software licensing experts who can manage the whole process for you, whether for your on-premises network or in the cloud. And we can manage the security patching, upgrades and renewals for you on an ongoing basis if you wish.
Maximize the value of your software licenses with our expert team of licensing specialists. As an Adobe Gold partner and Microsoft licensing specialist, we have the expertise to handle the entire licensing process for both perpetual and subscription-based licenses. From reviewing your existing licensing usage to managing upgrades and subscription renewals on an ongoing basis, we ensure cost-effective and efficient utilisation of your licenses. Let us take care of your licensing needs while you focus on growing your business.
At Imagetext, we know how important and integral software is to your business. After all, failing to keep on top of licence renewals can sometimes be disastrous, especially for mission-critical systems. And for some software, purchasing the right licences inititally can seem like trying to wade through a quagmire; can you be sure you've got the correct licences for your business structure and requirements?
We will ensure you have the right licensing for your needs. Our accreditations with several of the best software vendors mean we can provide you with expert advice. Understanding the types of licences available and the cost implications of each is important; even more so in terms of changes in your business such as expansion or contraction of staffing levels, or moving to the Cloud. We'll help you feel confident to make the best and most cost-effective licensing decisions for your business.
Moreover, using Imagetext for your software licensing management means you have just one point of contact for all your software purchasing, upgrades, licensing and renewal management. And having consolidated, managed billing in one place makes software licensing more convenient and easier to reconcile. As a result, your entire operation becomes more streamlined and efficient; whilst at the same time removing what amounts to a serious headache for many businesses.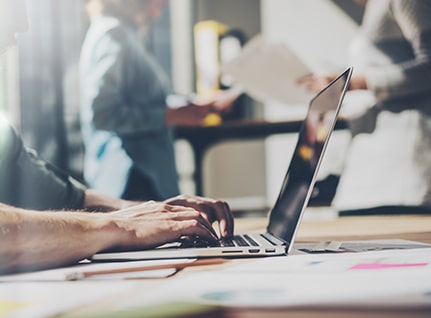 Chow:Hill – Culture and customer obsession the common factors Chow:Hill is a specialist architecture team who design with purpose, shape possibilities and turn vision into reality, with more than 70 staff across offices in Auckland, Hamilton and Christchurch. In 2017 the partners decided to rationalise their technology infrastructure and end user environments, both to reflect…
Squirrel streamlines device management and improves the user experience with Jamf With headquarters in Auckland, New Zealand, Squirrel is a quirky brand and trusted mortgage company who's written over $8 billion in home loans and $100 million in peer-to-peer loans – helping out a lot of Kiwis in the process. They've been in business for…
© Copyright 2023. All rights reserved